Service Writer Crayons
Service Writer Crayons is the leading manufacturer and distributor of erasable industrial crayons exclusively created for the auto service industry.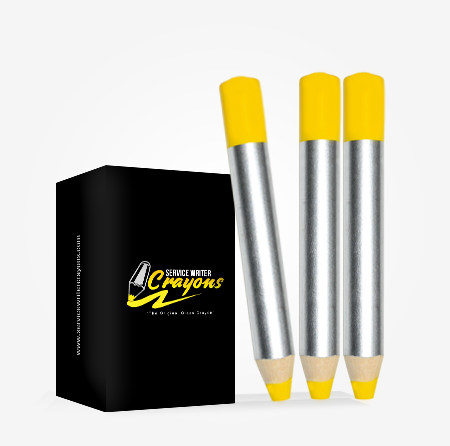 Service Writer Crayons
Communicate services and information by writing directly on windshields or windows using the Service Writer Crayon. It is highly visible and erasable. The thick, yellow industrial crayon writes easily on any glass surface and washes away with ease.
Designed for Car Wash and Detail Centers, Rental Car Lots, Auto Auctions, Tow Trucks/Yards, Auto Service Centers, and more.

Shop Now